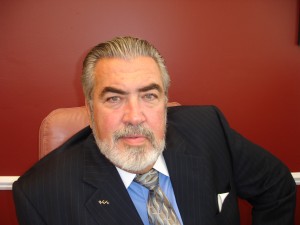 Bob is a co-founder of RCT Forensic & Valuation Services, LLC and serves as chief executive officer. His responsibilities include overall case management, client contact and testifying. With over 30 years of experience as a practicing Certified Public Accountant (CPA), a tax consultant and trusted financial advisor, Bob possess the analytical skills and hands-on experience to solve your most challenging projects.
Bob received his formal education at the Pennsylvania State University and went on to earn his CPA certification while working at the international accounting firm of Deloitte & Touche LLP.
He has worked in industry where he managed a design and manufacturing company as well as gaining additional experience at a regional CPA firm. Bob utilized this diversified experience when he started his own CPA practice.
Over the past three decades, Bob's practice has included advising business owners on key decisions, strategic tax planning, business valuations, investigating financial discrepancies as well as virtually every aspect of today's business environment. This experience has now been honed with the awarding of the Certified Fraud Examiner credential.
Affiliations:
Member- American Institute of Certified Public Accountants – www.aicpa.org
Member- Michigan Association of Certified Public Accountants – www.michcpa.org
Member- Association of Certified Fraud Examiners – www.acfe.com